Personalized Pilates Experience
Pilates is a form of exercise that focuses on strengthening the core, improving posture, and increasing flexibility. Our Pilates instruction at Send Me a Pro San Jose West is customized for helping our clients achieve lasting fitness results.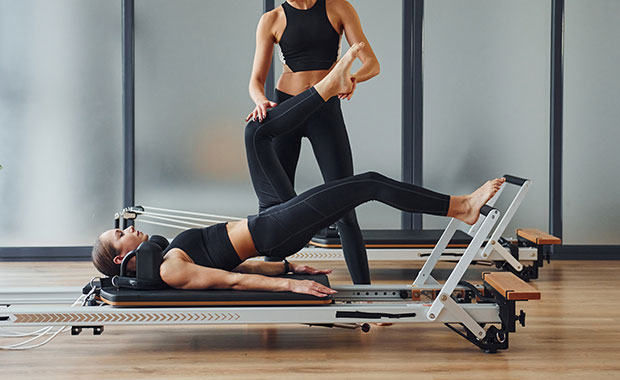 Whether you're a beginner or an experienced practitioner, we will work with you to help you achieve your desired outcome. Our top in-home trainers are knowledgeable about the body's anatomy and use this knowledge to help clients identify their strengths and weaknesses. This enables our pros to create a personalized workout plan that is designed to help clients reach their fitness goals in the shortest possible time.
Why Choose Send Me a Pro for Your Pilates Workouts:
To get started, download the Send Me a Pro app, select "San Jose West", send your "Broadcast Request" for your specific preferences, and hire an available pro or pros all on the app. We are here to help you every step of the way!