Yoga Live Online Sessions
Being the pioneers of live yoga online sessions, we take luxury and comfort to another level. We have certified yoga instruction available to ensure you won't miss even a day of relaxation due to your busy schedule. Our classes are conducted through an easy-to-use app, where your pros join live according to the schedule. Our yoga instruction always look into your medical records and design the best-customized yoga plan that benefits you the most. Through our services, you'll feel mentally and physically fresh, eventually making your work more productive and proper. Call us or download the Send Me a Pro app, and let's get stress-free.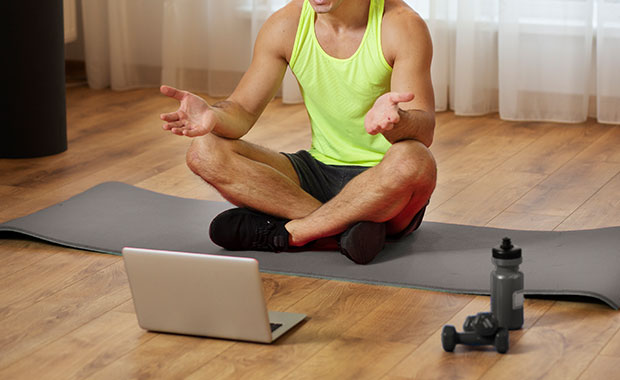 Forget Stress and Embrace The Peace
You may see things differently when you work with private yoga pros who can adjust and customize classes to your specific requirements. Imagine taking lessons conveniently from your home, office, or hotel. At Send Me a pro , we've introduced live yoga online sessions for clients to provide extra comfort. It won't be your concern to rush through traffic or be late for class. When you are genuinely meant to be attending a relaxation exercise, rushing to class at the gym will make you feel more stressed. Taking courses at home gives you more time to concentrate and prepare your mind for the material. You will have a more fruitful journey in pursuit of inner peace. Don't forget that daily yoga will also lead to a healthy lifestyle!